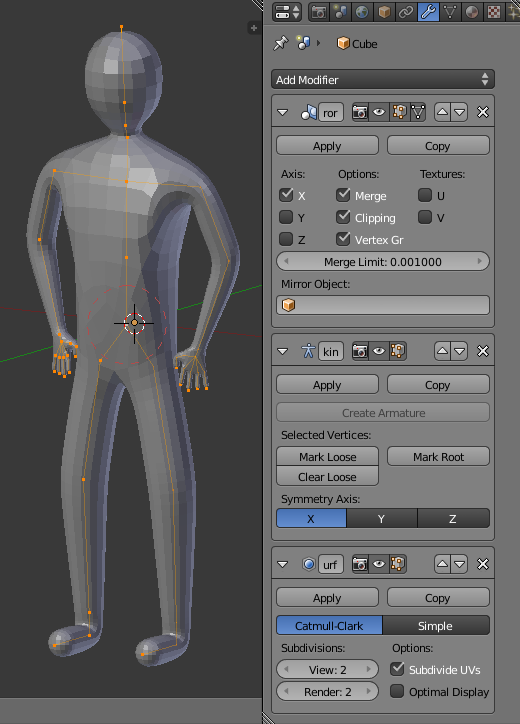 Summary of recent changes for the skin modifier:
Simplified root-node marking. Rather than having to manually clear roots if there's more than one in a tree, simply select the vertex you want to be root and click "Mark Roots".
Generating an armature from skin will now automatically add an armature modifier too, so you can start posing immediately.
Constructive modifiers above skin modifier work better now; skin roots draw correctly (see for example mirror modifier.)
Improved quad generation for branch nodes, avoids merging triangles when the resulting quad would be non-symmetric.
Added RNA/UI for symmetric axis (X, Y, or Z).
Fix vertex merging, was sometimes creating weird polygons attached to vertex zero.
The usual set of code cleanups and minor bug fixes.
Builds:
And thanks as always to the folks providing feedback!